Wave Pool Ailingen in Friedrichshafen
INFORMATION
Enjoy your free time in the heated wave pool in Friedrichshafen. The pool is children-oriented and family-friendly and offers many attractions to relax but also have a tonne of fun:
• Artificial waves every half an hour (usually starting at 11 am)
• Water temperature in wave pool 24-26°C
• Huge water slide
• Water canons
• Flow channel
• Whirlpool
• Massage jets
• Huge children's area
• Beachvolley field
• Soccer ground
• Restaurant and kiosk
JOURNEY
By car, the wave pool is about 15 minutes away.
By bike, the journey takes about half an hour.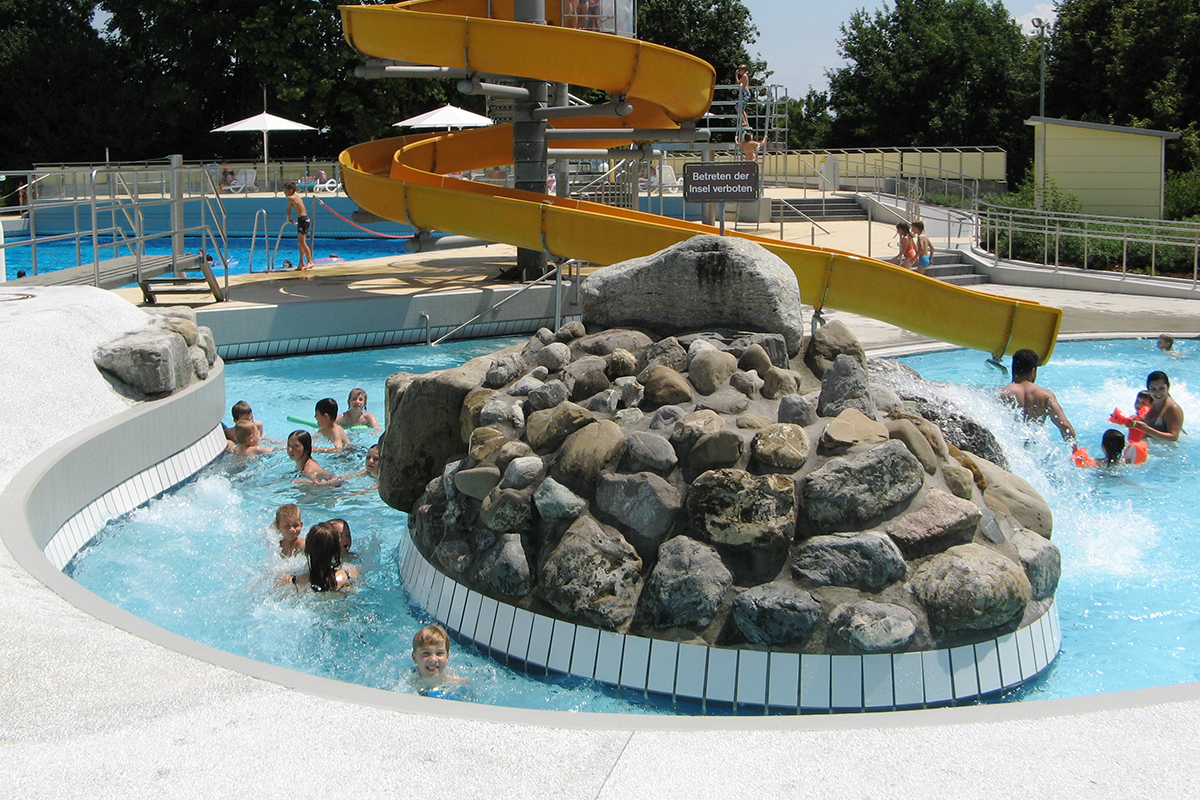 ADDRESS
Leonie-Fürst-Strasse 4,
88048 Friedrichshafen
OPENING HOURS
Bathing season runs from mid-May to mid-September 2017