Thermal Bath Überlingen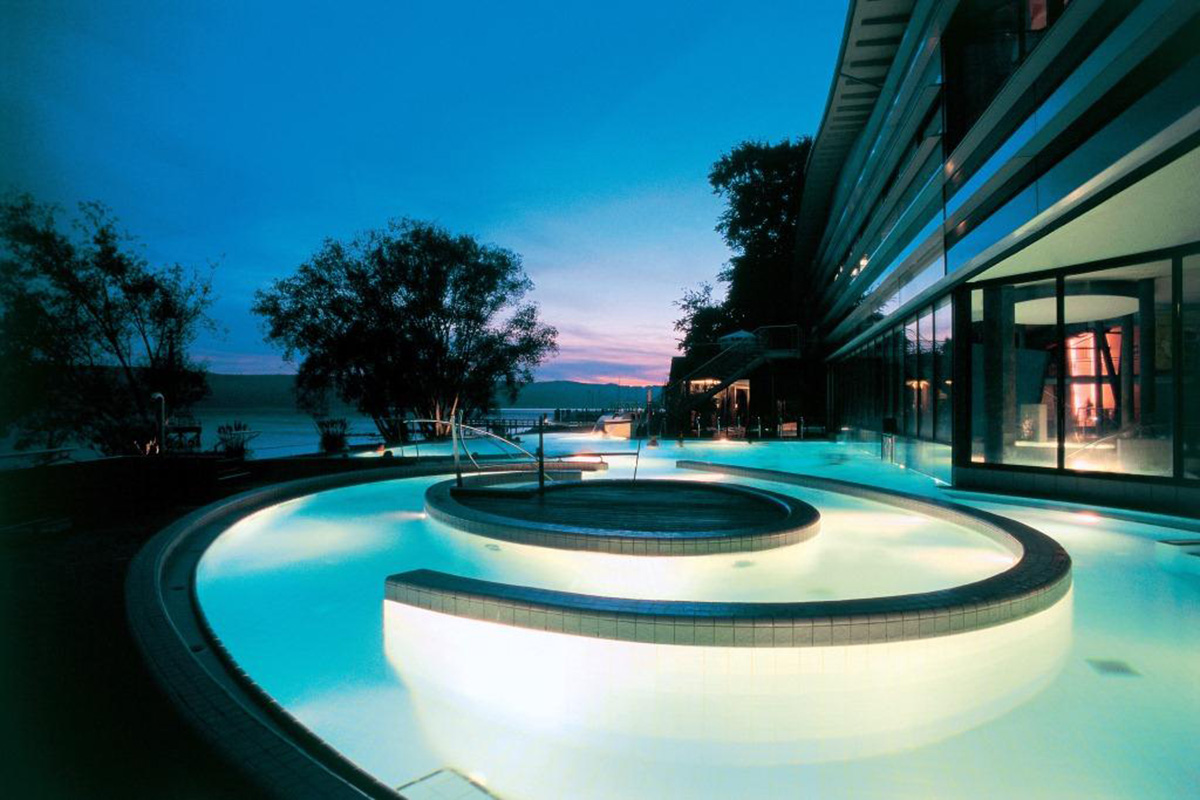 INFORMATION
Swimming with a wonderful view on the lake
In the thermal and sports bath, you'll have the opportunity to bath and swim, to relax, to take different courses or to enjoy the breathtaking view on Lake Constance.
Sauna with Germanys largest plunge pool
There is a diversified infusion program. Sauna with different temperatures and a unique panorama view over the lake will create an unforgettable sauna experience.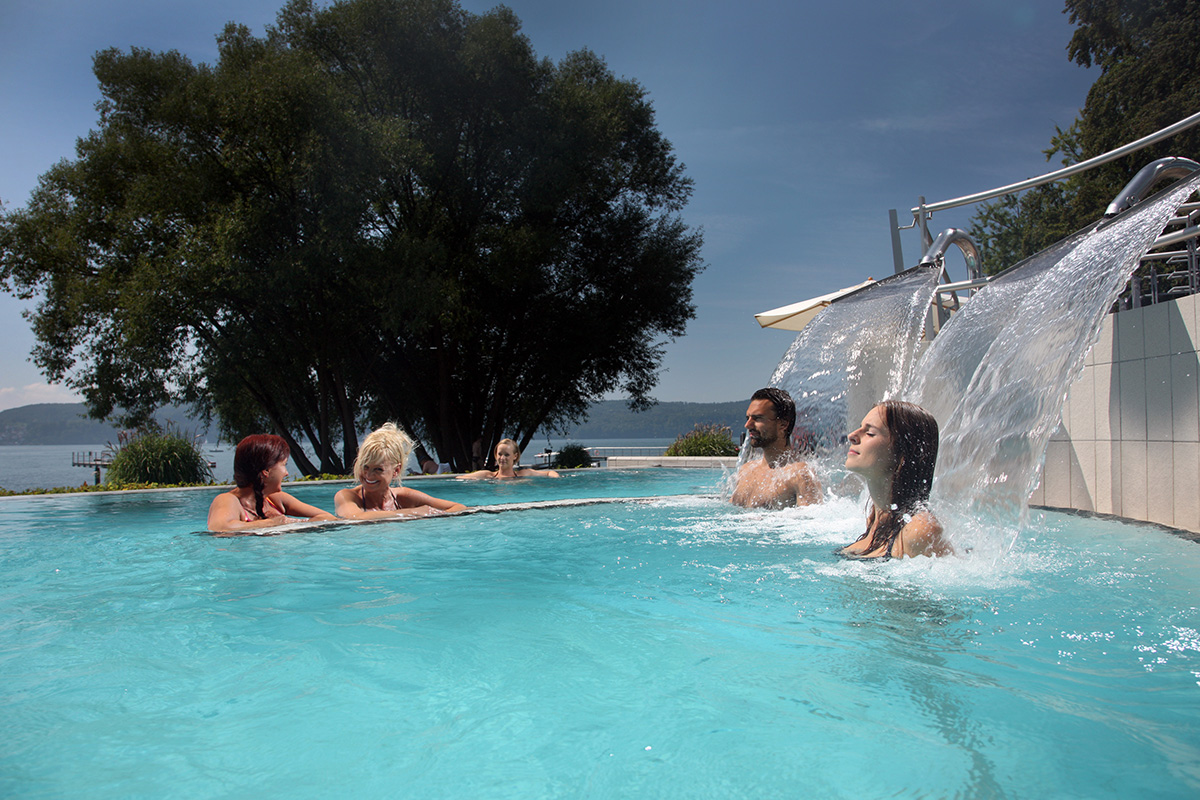 ADDRESS
Bahnhofstrasse 27,
88662 Überlingen
OPENING HOURS
Thermal baths
daily: 10am to 10pm
friday & saturday: 10am to 11pm
Sauna
daily: 10am to 10pm
friday & saturday: 10am to 11pm
Womens sauna
tuesday: 10am to 10pm